Work
I am the Executive Manager at a law firm based in Geneva. I am in charge of all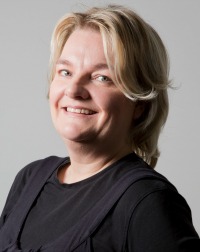 administrative aspects, including finances, human resources, the IT department, marketing and recently, digital development. I joined the law firm in 2007 when it was founded. The company grew rapidly and tripled in size in only a few years. This growth gave opportunity to many fascinating challenges on different levels, was it financial, such as cash flow issues, or change management including company culture monitoring, or others like IT capacity and office expansion.
Education
My education is classic but somewhat spread in time.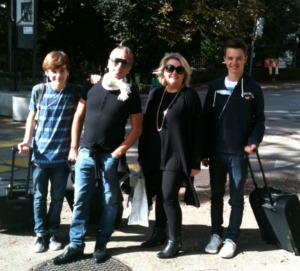 This is because, in my twenties, I decided to found a family instead of directly continuing my studies.
I went to upper secondary school (Gymnasium), option economics, in Stockholm in the early nineties. The economics program lasts for three years and covers topics like social science, economics, law, business administration and entrepreneurship. Later on, I continued with secretarial and business management schools. Jumping to now, I obtained a diploma of  Specialist in Vocational Education and Training (VET) in 2013. Such diploma is issued by the Swiss Confederation.
I have strengthen my digital skills with a Diploma of Advanced Studies in Digital Communication, Web and Social Media Expertise at the University of Geneva which I finished in June 2015. The program covers different aspects such as new business models, digital communication and social media, e-reputation and business intelligence, big data and SEO. The teachers are professors or prominent experts in their respective fields.
Please meet my classmates:
I am very passionate about my job, and management in general. I am constantly striving to improve myself and ways of doing things. I am spending a lot of time doing research on the Web and reading to find new, innovative ways in business management of small and medium-sized companies. There is a lot of information out there and I am not pretending to find all new information but I am trying to get the most pertinent for me and hope that it can be helpful to others too. That is why I have a blog on which I share my findings. It is named Jessica Mattsson Fargnoli at the moment (while waiting for some inspiration) .
Languages
Apart from Swedish which is my mother tongue, I am fully proficient in English and French. I also have intermediate knowledge of German, Italian and Finnish.
Contact
Do not hesitate to send me a message through my LinkedIn Profile or follow me on Twitter and Google +.